The Organization for Human Brain Mapping (OHBM) is the primary international organization dedicated to using neuroimaging to discover the organization of the human brain.
Message From the Chair: Steve Smith, FMRIB Centre, Oxford University
Hello all - time for another OHBM newsletter. I hope you had a nice summer - we had a great one in Oxford, though sadly that seems to be fully over now. The Program Committee, led by Pedro, has been thinking hard about next year's meeting - we have lined up a super Talairach Lecture speaker - Eve Marder - and are in the middle of sorting out an excellent set of Keynote speakers. A new sub-committee has just been formed to start planning for a competition/hackathon for Hamburg. Another sub-committee is looking into (the complex!) issues relating to the possibility of having regional OHBM-affiliated groups/chapters. Please see below for more information on sending in your thoughts about how the meeting could be improved.
One of the advantages of being a member of OHBM is your ability to network with others who share your interest in neuroimaging. Although the Annual OHBM Meeting is the best way to network, you can also stay connected, share ideas and build your professional network through OHBM's social media. OHBM recently created a LinkedIn page, which already has 100+ connections. OHBM will be using social media to make announcements and send reminders of important deadlines. I encourage you to join, friend or follow OHBM (though I have to admit I don't really know what any of those terms means...), and share your stories or latest discoveries - and keep the conversation going.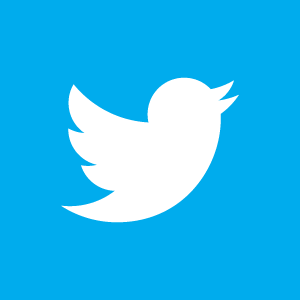 There are several important items to take note of:

The Call for Symposia, Morning Workshops and Educational Courses is now closed.
The OHBM Scientific Program will be reviewing all completed proposals at their November meeting, and accepted proposal organizers will be notified in December whether or not their proposals have been accepted into the Annual Meeting program

Call for Abstracts
Now is the time to start thinking about submitting an abstract for OHBM's 2014 Annual Meeting. OHBM is now accepting abstracts; please visit the Call for Abstracts section for more information. Abstract submission closes on January 18, 2014 and notifications will be sent beginning the week of March 3rd.


Call for Photos for OHBM's 20th Anniversary Now Being Accepted
The Organization of Human Brain Mapping will be celebrating 20 years at the 2014 Annual Meeting in Hamburg, Germany. As part of the celebration, OHBM would like your involvement by submitting your favorite photos representing the past 20 years of human brain mapping and/or past OHBM Annual Meetings. Please submit your photos by the deadline of Friday, February 28, 2014.

Exhibitor and Sponsor Prospectus Now Available
If you are doing business with or know of a company that you would like to showcase at the 2014 Annual Meeting, send them this link to OHBM's 2014 Exhibitor and Sponsor Prospectus. Applications with deposits are due by April 8, 2014 with full balance due by May 6, 2014. Spaces do fill up quickly!

I would also like to take this opportunity to remind everybody that you can still view slides and listen to audio from presentation from the 2011-2013 OHBM Annual Meeting's by clicking here to access the OHBM Online Library. To make the Online Library even more valuable to members, starting with the 2014 Annual Meeting, abstracts will be added as part of the searchable materials. You can, however, still view abstracts from the 2013 Annual Meeting by clicking here.

As always, we welcome your ideas and feedback on ways in which OHBM can serve your needs. Simply contact info@humanbrainmapping.org.