Featured Speakers
---
2020 Talairach
Yoshua Benigio
---
2020 Keynote Speakers
Claudia Buss


Claudia Buss is a Professor at the Institute of Medical Psychology at Charité, University Medicine, Berlin, Germany and an Associate Professor at the University of California Irvine School of Medicine, Department of Pediatrics, Division of Developmental and Behavioral Pediatrics. She received her PhD in Psychobiology at the University of Trier and conducted her doctoral and postdoctoral studies focusing on early life stress and brain development at McGill University and the University of California Irvine. Her research addresses the effects of stress and stress-related biological (maternal-placental-fetal endocrine, immune, genetic) and behavioral (nutrition, physical activity, smoking/drug use) processes during human pregnancy on fetal brain development as well as other health-related infant outcomes like body composition, metabolic function and obesity risk. Her recent work has specifically advanced our understanding of the relationship between maternal-placental-fetal stress biology and fetal/infant neurodevelopmental trajectories by applying multimodal neuroimaging techniques. She is the PI of several NIH-funded and European based studies that focus on the mechanisms underlying developmental programming of brain development and the transmission of maternal preconceptual adversity as well as stress during pregnancy to her child.

Mark Woolrich

Mark Woolrich is a Professor of Computational Neuroscience at the University of Oxford. He develops new computational methods for analysing neuroimaging data using techniques from machine learning, artificial intelligence and image/signal processing; allowing novel questions to be asked about the function and dysfunction of the human brain. His previous work includes the development of the fMRI analysis tools in the FMRIB Software Library (FSL). More recently, he has focused on understanding the dynamics of large scale brain networks using M/EEG. He has been Head of Analysis and Associate Director at the Oxford Centre for Human Brain Activity (OHBA) since 2010. He is also a Group Leader at the Wellcome Centre for Integrative Neuroimaging (WIN).
Tomas Paus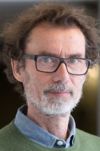 Tomáš Paus M.D., Ph.D.
Distinguished Senior Scientist
Director, Population Neuroscience & Developmental Neuroimaging
Bloorview Research Institute
Dr. Paus is Distinguished Senior Scientist and Director of the Population Neuroscience & Developmental Neuroimaging at the Bloorview Research Institute, and Professor of Psychology and Psychiatry at the University of Toronto. His work integrates epidemiology, neuroscience and genetics in the pursuit of knowledge relevant for brain health.
Publications by Dr. Paus and his colleagues have had a marked impact in the field with over 40,000 citations (h-index: 94). Dr. Paus has contributed to the field of neuroscience in two ways. First, he has introduced a number of innovations for studying the human brain, including a) voxel-wise analyses of structural brain images (Science 1999); b) combining brain stimulation and imaging (Journal of Neuroscience 1997); and c) integrating epidemiology, genetics and brain imaging (Population Neuroscience 2013). Second, he has provided new frameworks for understanding the function of the anterior cingulate cortex (Nature Reviews Neuroscience 2001), and the processes underlying changes in white matter during male adolescence and their significance for axonal transport (Journal of Neuroscience 2008, NeuroImage 2015).