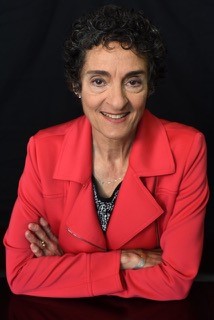 Carla J. Shatz, Ph.D.
Professor of Biology and Neurobiology
Director, Stanford Bio-X
Stanford University, Stanford CA USA
Carla J. Shatz is Sapp Family Provostial Professor of Biology and Neurobiology and David Starr Jordan Director of Bio-X, Stanford University's pioneering interdisciplinary biosciences program. She received a B.A. in Chemistry (Radcliffe 1969), an M.Phil. in Physiology (University College London 1971) as a Marshall Scholar, and a Ph.D. in Neurobiology (Harvard Medical School 1976). Shatz is a neuroscientist who has illuminated mechanisms of the dynamic interplay between genes and environment that sculpts brain circuits. Her many honors include election to the National Academy of Sciences and Royal Society of London. She received the Gruber Neuroscience Prize in 2015, and in 2016, the Kavli Prize in Neuroscience and the Champalimaud Award in Vision Research for discovery of mechanisms that allow experience and neural activity to remodel brain circuits.