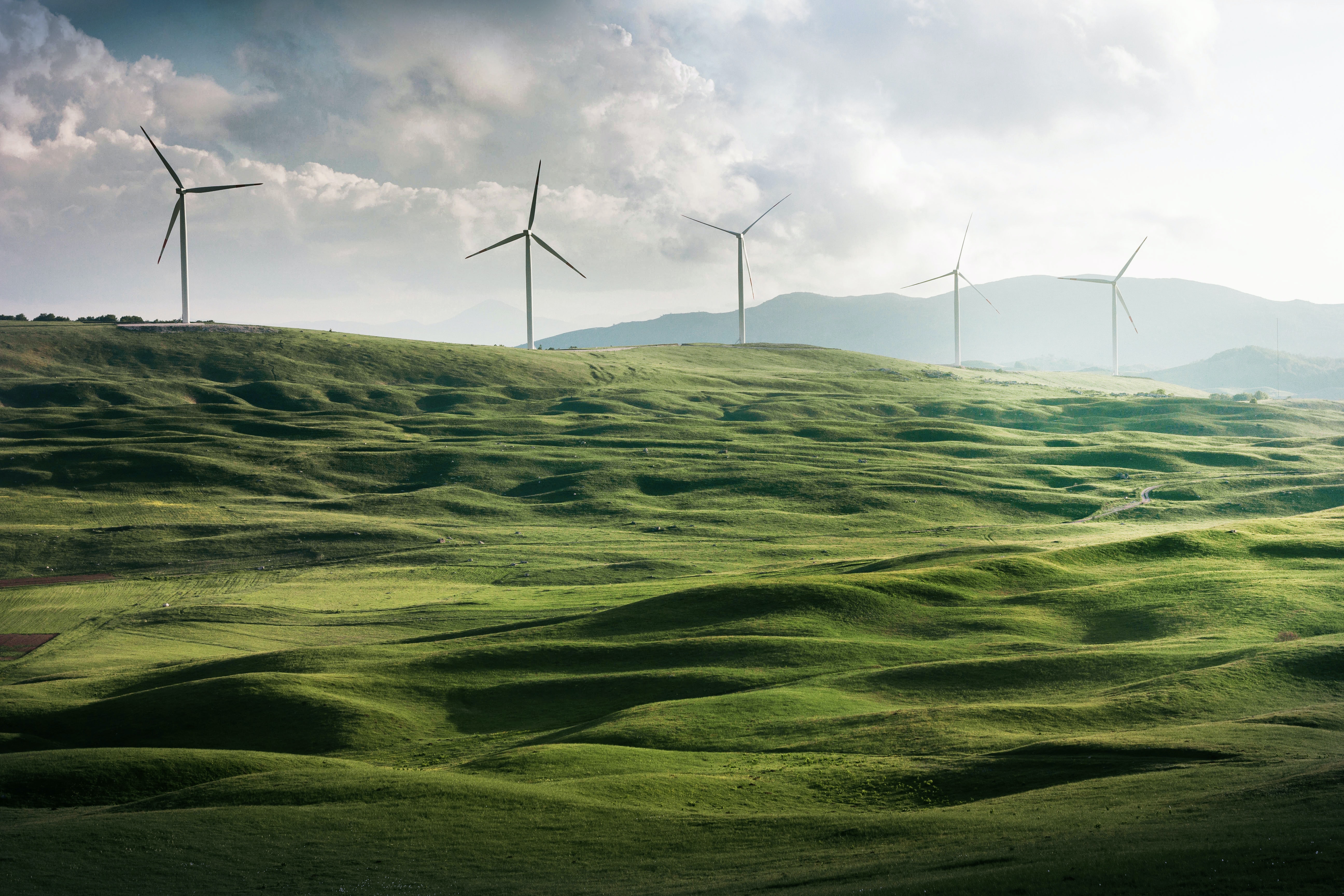 The Organization for Human Brain Mapping (OHBM), along with the OHBM Sustainability and Environmental Action Special Interest Group (SEA-SIG), share an environmental aim to protect and improve the environment in which OHBM operates. As the OHBM Annual Meeting brings thousands of people together from all around the world, it is more important than ever to consider the environmental footprint that such a meeting can leave. With that in mind, OHBM has committed to reducing the environmental impact of the Annual Meeting in a number of ways, all of which are detailed below.
SUSTAINABLE GLASGOW CHARTER
With OHBM's commitment to reducing their environmental footprint, it was only fitting to have this year's Annual Meeting in a city that is on the same mission. The city of Glasgow has a goal of net zero carbon by 2030 and the Sustainable Glasgow Charter aids in that.
The Sustainable Glasgow Charter is a commitment by leading businesses and employers in Glasgow to take action within their own organizations to contribute to a green recovery and radically reduce the city's carbon emissions. The Charter describes steps that businesses of all sizes could take to support the city's climate ambitions.
THE SCOTTISH EVENT CAMPUS
When choosing a venue for the 2022 Annual Meeting, it was important to choose a venue that shared a similar environmental aim. The Scottish Event Campus (SEC) was chosen to host the upcoming Meeting and one of the many reasons why was their commitment to reducing the environmental impacts of not only their own operations, but the conferences, exhibitions and events that take place in their venues. The SEC upholds this important commitment through a variety of ways, including:
Reducing energy wastage by encouraging responsible use of heat and light, and by employing energy efficiency technologies
Only using electricity generated by renewable resources
Reducing the amount of waste sent to landfill
Facilitating and encouraging recycling
Using environmentally friendly and biodegradable cleaning materials
Encouraging responsible and sustainable travel to and from the venue, and many more!
To learn more about the SEC's commitment to reducing their environmental impact, click here.
To read the SEC's 2022 environmental policy, click here.
The SEC also employs a Sustainable Food Strategy, ensuring that a minimum of 80% of the food used at the venue is Scottish-sourced, seasonal food, grown by producers using sustainable and responsible agricultural practices. Their food strategy also offers a broader range of plant-based options alongside premium and low-impact local animal protein sources.
The SEC has also been working with Trees for Life for over a decade now and have supported the growth of almost 170,000 trees in the Caledonian forest. For every conference hosted at the SEC, a contribution is made to Trees For Life on behalf of the event.
ENCOURAGING SUSTAINABLE TRAVEL
With OHBM 2022 Annual Meeting attendees coming from all across the world to gather in Glasgow, OHBM and the SEA-SIG are encouraging people to travel responsibly and consider the environmental impact when choosing how to get to the Annual Meeting. Meeting attendees traveling to Glasgow from within the UK are encouraged to travel by train as it is the most environmentally friendly way of traveling outside of walking and biking. When compared to cars and airplanes, trains emit between 66 and 75 percent less carbon and, in terms of energy consumption, use of space, and noise levels, trains are far more sustainable too.
SUSTAINABLE WAYS TO GET AROUND GLASGOW
Glasgow is a great city to walk in. There are many parks and the streets are full of surprises (don't forget to look up - there are some architectural gems hiding up towards the rooflines). Cycling is also an option, with a bike share service in operation.
If you have further to go then hop onto the city's underground. Affectionately known as the Clockwork Orange, it's the third-oldest in the world and perhaps the only metro system that it's impossible to get lost on. For getting between the city centre and the conference site, you can also take the low-level railway from Glasgow Central Station to Exhibition Centre Station. Central is one of Glasgow's two main train stations. The other is Queen Street, which is a ten minute walk from Central. If you're taking the train to destinations outside Glasgow, then make sure you head to the right one!
In addition to the rail options, buses run throughout the city. Different companies serve the routes but a combined card for visitors can be purchased. Longer distance buses (including the airport bus and buses to Edinburgh) leave from Buchanan Bus Station in the city centre.
GREEN HOTELS AND LODGING
The city of Glasgow has so many incredible features, from historic architecture to stunning landscapes, and they should all be enjoyed for years to come. That's why it's important to choose sustainable lodging when attending this year's Annual Meeting.
Glasgow offers a number of sustainable and eco-friendly hotels and many of which are included in the hotel link provided by OHBM. When searching through the link, green accommodations will be denoted by a "Green Hotel" banner in the photo of the property, as seen in the photo below.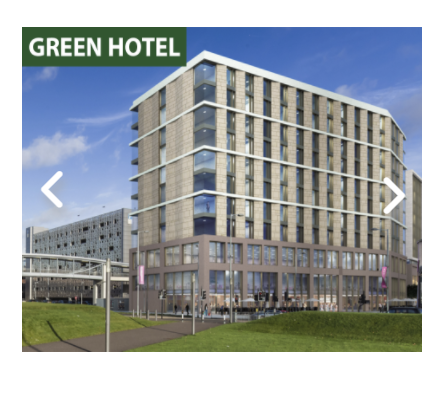 Attendees are encouraged to pick their accommodations responsibly and consider the environmental impact when choosing where to stay during the Annual Meeting.