The OHBM-Student and Postdoc SIG is intended to disseminate information relevant to students and postdocs, such as job and study opportunities, funding, scholarships and awards, workshops, leadership opportunities, and details about the annual conference. We also organize a Social Night for students and postdocs at the Human Brain Mapping conference each year.
The Facebook group contains information about the opportunities listed above and allows you to connect with other students and postdoc members of OHBM.

If you have any ideas about how we can enhance the student and postdoc experience of OHBM members or if you are interested in joining the Executive Committee, please email one of the executive members below.
OHBM Student and Postdoc SIG Executive Group
Chair: AmanPreet Badhwar
Chair-Elect: Michele Veldsman
Secretary: Kirstie Whitaker
Secretary-Elect: Alex Barnett
Social Coordinator: Julio Yanes
Social Coordinator- Elect: Christian La
OHBM Communications Liaison: Shurti Vij
OHBM Communications Liaison: Shabnam Hakimi
---
B.Sc., Human Genetics/Neuroscience (McGill University); M.Sc., Cross-species genomics (Génome Québec Innovation Centre, McGill University); Ph.D., Neuroscience/Proteomics (Montreal Neurological Institute, McGill University); Postdoctoral Fellow (Institut Universitaire de Gériatrie de Montréal, University of Montreal)
Dr. AmanPreet Badhwar holds a PhD from McGill University, where she integrated brain imaging, quantitative proteomics and measures of neurovascular coupling to study the interaction of neuronal and neurovascular damage in Alzheimer's disease models, and the impact of therapeutics on these two components. She was awarded the Canadian Institutes of Health Research Age+ Prize, which recognizes excellence in research on aging, for one of the publications arising from her thesis work. Dr. Badhwar is now a postdoctoral fellow at the Institut universitaire de gériatrie de Montréal (IUGM), University of Montreal, where her current research focus is to determine how aspects of brain connectivity could be developed as biomarkers of progression in Alzheimer's disease. Her scientific vision is to cut across intellectual silos and integrate multiple streams of data to answer big questions in Alzheimer's disease research. She holds a prestigious fellowship from the Alzheimer Society of Canada, and is a member of the Biomarker team of the Canadian Consortium on Neurodegeneration in Aging. Dr. Badhwar has published in high-impact journals (including Lancet, Annals of Neurology, Brain, and Journal of Cerebral Blood Flow & Metabolism). Dr. Badhwar is also engaged in public outreach through her involvement with the OHBM Communications Committee, as well as her artistic works, where the topics of brain organization, plasticity, and memory are recurrent. She has held a number of expositions of her work integrating science and art, and has been a winner in The Neuro Bureau Brain-Art Competition in multiple years.
Contact: amanpreet.badhwar@mail.mcgill.ca; @Aman_Badhwar
---
B.Sc. (Hons.) Experimental Psychology, University of Bristol; Ph.D. Cognitive Neuroscience, University of Cambridge; Senior Imaging analyst, The Florey Institute of Neuroscience and Mental Health, Postdoctoral Research Scientist in Cognitive Neurology, University of Oxford
Dr. Michele Veldsman is a post-doctoral research scientist in Cognitive Neurology at the University of Oxford. She investigates the impact of stroke and dementia syndromes on functional and structural brain networks. She is also coordinating the Oxford arm of the multi-centre Genetic Frontotemporal dementia initiative (GENFI). Dr Veldsman was awarded a highly competitive postgraduate fellowship from the Medical Research Council to fund a PhD at the University of Cambridge. During her PhD she used novel methods to probe the precision of visual memory for complex, naturalistic objects, and the representation of recognisable objects in the brain. Dr Veldsman has also worked in labs in Singapore and Australia, where she has ongoing collaborations. She is a passionate advocate for equality in science and a public engagement ambassador for fMRIB and the Oxford Centre for Human Brain Activity.
Contact: michele.veldsman@ndcn.ox.ac.uk; @micheleveldsman
---
B.Sc., Physics (University of Bristol); M.Sc., Medical Physics (University of British Columbia); Ph.D., Neuroscience (University of California at Berkeley); Research Fellow (University of Cambridge & Turing Institute for Data Science)
Kirstie discovered the wonder of brain imaging at the University of British Columbia during a masters degree in Medical Physics. She completed a PhD in Neuroscience at the University of California, Berkeley in 2012 and in 2017 joined the Turing Institute for Data Science from a postdoctoral fellowship at the University of Cambridge in the Department of Psychiatry. Her research uses magnetic resonance images to understand changes in the brain's structure and function that underlie the emergence of schizophrenia and depression. She is particularly passionate about ensuring that work is reproducible and can be replicated in independent data sets. She is an Fulbright scholarship alumna and 2016/17 Mozilla Fellow for Science. Kirstie was named, with her collaborator Petra Vertes, as a 2016 Global Thinker by Foreign Policy magazine.
Contact: kwhitaker@turing.ac.uk; @kirstie_j for twitter.
---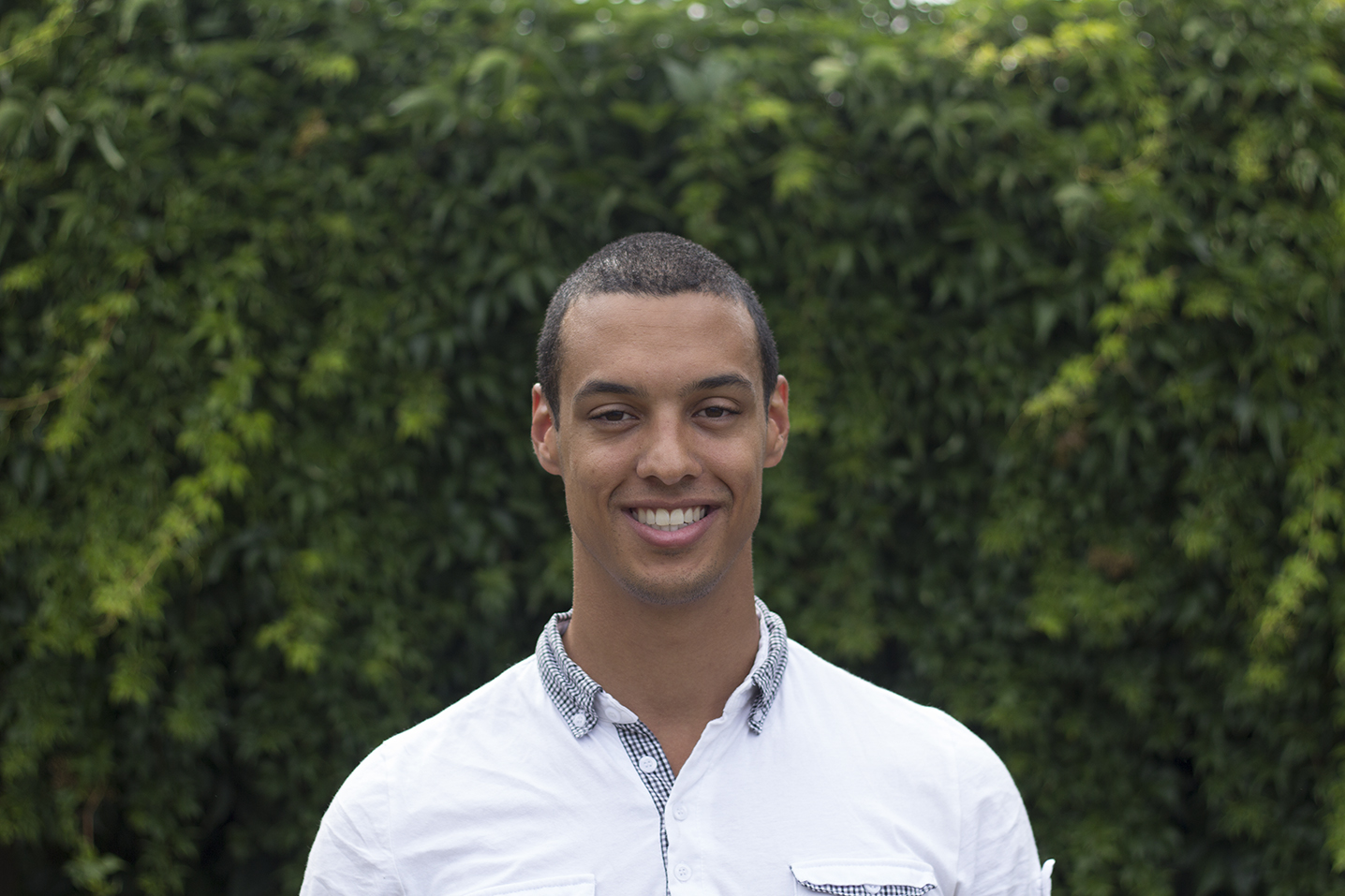 Alex Barnett, Secretary - Elect
B.Sc., Psychology and Neuroscience (University of Toronto); M.A., Psychology, Collaborative Program in Neuroscience (University of Toronto); Ph.D., Psychology (University of Toronto)
Alex Barnett is a PhD student at the University of Toronto with Dr. Mary Pat McAndrews investigating the neural correlates of memory in people with temporal lobe epilepsy using fMRI, structural MRI and DTI. His research is informative for characterizing eloquent tissue prior to surgical treatment of epilepsy. Alex has a passion for understanding how experiences are stored in the brain and subsequently recalled. He will be pursuing this passion in a post-doctoral position at the University of California, Davis in September 2017.
Contact: alexander.barnett@mail.utoronto.ca
---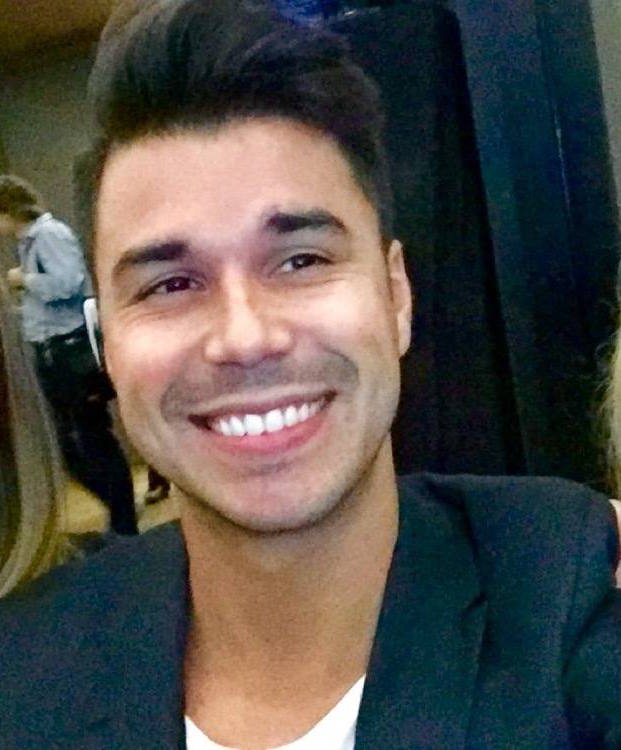 Julio Yanes, Social Coordinator

B.A., Psychology (Florida International University); Ph.D. Student, Cognitive and Behavioral Sciences (Auburn University)
Julio is working towards his PhD in Cognitive and Behavioral Sciences from Auburn University, where his research is centered around cannabis use. Specifically, he uses behavioral, psychophysiological, and functional neuroimaging approaches to examine the relationship between recreational cannabis use among college-students and pain, including objective, subjective, and physiological pain measures. Ultimately, he hopes that this work can lead to the development of novel therapeutic agents that capitalize on cannabis's therapeutic properties without producing unwanted cognitive effects. Through this line of work, he has been trained in more traditional (3T) and high-field (7T) functional magnetic resonance imaging (fMRI) data acquisition and analysis techniques. In addition, Julio has received extensive training and exposure to the pragmatics of meta-analytic strategies for neuroimaging data. Currently, he is leveraging several meta-analytic techniques to discern neurobiological alterations associated with long-term cannabis use. These efforts aim to better inform future work on the neurobiological, neurochemical, and neurophysiological consequences of substance abuse. Julio's work has appeared in several peer-reviewed journals, including NeuroImage, Biological Psychiatry, and Behavioral and Brain Functions.
Contact: julio.yanes@icloud.com
---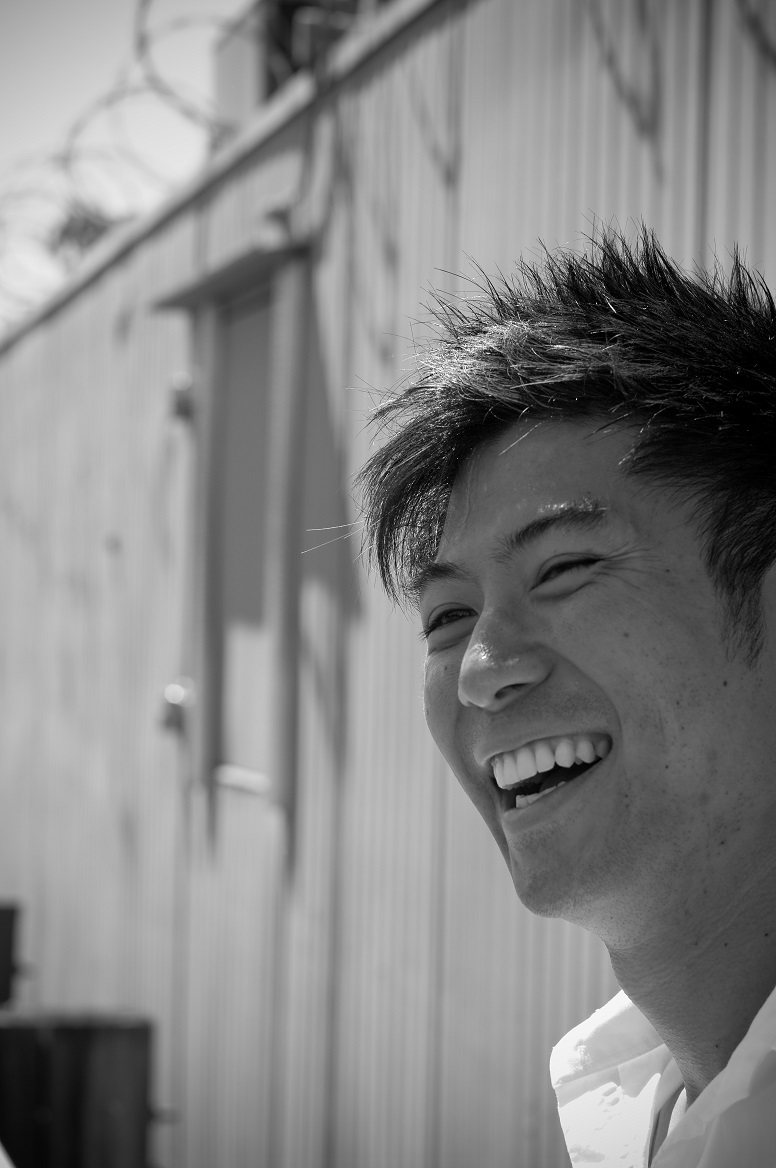 Christian La, Social Coordinator-Elect
B.A., Molecular Cell Biology (University of California, Berkeley); Ph.D., Neuroscience (University of Wisconsin, Madison); Postdoctoral Fellow (Stanford University)
Christian received his Ph.D. in Neuroscience from the University of Wisconsin, Madison, department of Radiology and Medical Physics for his work in network oscillation in stroke and stroke recovery. Now a postdoctoral research fellow at Stanford University, he is interested in the dynamics of network organization in Parkinson's disease population, with emphasis to cognitive impairments. To that end, Christian is also involved in whole-brain multi-band imaging as well as high-field imaging of the hippocampus. On the personal side, Christian is a native of the southern French city of Marseille (home of the Pastis and the Bouillabaisse). Christian has also lived in three different continents and is looking forward to more traveling and exploring, adding to his personal diversity.
Contact: chla@stanford.edu
---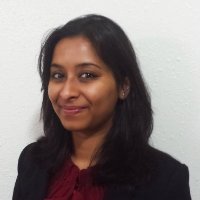 Shurti Vij, OHBM Communications Liaison
B.E., Biomedical Engineering (Manipal Institute of Technology, India); Ph.D., Imaging Science (Rochester Institute of Technology, Rochester and The Mind Research Network, Albuquerque); Postdoctoral Fellow (BCCL, University of Miami)
Shruti Gopal Vij is a postdoctoral researcher in Dr. Lucina Uddin's Brain Connectivity and Cognition Laboratory at the University of Miami working on characterizing variability in human brain development using multimodal neuroimaging. This comes as an extension of her thesis research on analyzing inter-subject variability in fMRI data in spatial and temporal dimensions at Rochester Institute of Technology's Chester F. Carlson Center of Imaging Science. In the long term, she intends to extend her understanding of inter-subject variability in functional activation patterns and multivariate analyses techniques to identify neural markers of behavioral variability. She envisions that knowledge of such behavioral variability at the neural level will help discern how developmental changes in autism and associated disorders differ from typical development. Her research multi-dimensional research projects span the breadth of neuropsychological illnesses and have been featured in Schizophrenia Bulletin, Frontiers and Neuroimage. In her current position, she has also been involved in data organization and implementation of a pre-processing pipeline at BCCL. In her spare time, she is an avid artist attempting to rejuvenate the neuroscientist by igniting creativity through art.
Contact: sxv353@miami.edu; @GopalVij_Neuro
---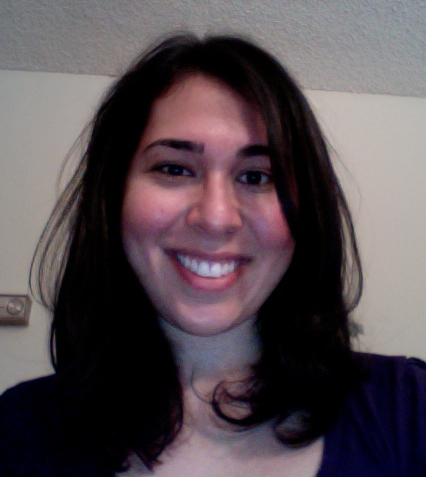 Shabnam Hakimi, OHBM Communications Liaison
B.A., Psychology (Stanford University); Ph.D., Computation and Neural Systems (California Institute of Technology); Director of Behavioral Labs, Welltok (Denver, CO); Postdoctoral Research Associate, Institute of Cognitive Science (University of Colorado, Boulder); Postdoctoral Associate, Center for Cognitive Neuroscience (Duke University)
Shabnam is interested in the neuroscience of behavior change and how computational neuroimaging methods may be used to identify novel, neurally informed targets for personalized behavior change intervention. Her translational research applies an interdisciplinary, multimodal approach (e.g. structural and functional MRI, eye tracking) to modeling the neural basis of individual differences in learning and decision-making. She is currently a postdoctoral researcher at Duke University, where she is using real-time fMRI neurofeedback to target motivational circuits in ADHD and investigating whether attention-motivation interactions can predict individual outcomes. Shabnam is a 2016-2017 Duke Initiative for Science and Society SciComm Fellow and is passionate about enhancing the dialogue between academic scientists and the many constituencies for their research, including the general public, policymakers, and industry. She also has experience tackling data-driven health behavior change from an industry perspective, having previously served as Director of Behavioral Labs at Welltok.
Contact: shabnam.hakimi@duke.edu; @shabnamhakimi
---
Immediate Past Chair: Aaron Kucyi, Post Doctoral Felow, Neurology & Neurological Sciences, Stanford University
Immediate Past Secretary: Jyothika Kumar, PhD student, Division of Psychiatry and Applied Psychology, University of Nottingham
Immediate Past Social Coordinator: Sofie Louise Valk, PhD student, Max Planck Institute of Human Cognitive and Brain Sciences, Leipzig